Advanced Analytics
Advanced Analytics is the use of complex methods and mechanisms to predict future results, reveal more meaningful insights, and provide decision-making advice. This process studies content or data semi-autonomously or autonomously, surpassing the means of conventional business intelligence.
Sentiment analysis, forecasting, graph analysis, multivariate statistics, semantic analysis, simulation, visualization, machine learning, neural networks, pattern matching, complex event processing, network/cluster analysis, and data/text mining are key methods used in advanced analytics.
Explore Analytical Services
Data Management @ Scale
We capture and store your data, both structured and unstructured, in its original format. That way your employees and users can adapt the data in the ways that best suit their needs, while the risks of inconsistencies and conflicting interpretations are minimized.
Predictive Analysis
Our analysis models determine patterns and predict future trends to power proactive actionable insights around customer behavior. These can help you grow market share, reduce costs and enable successful transitions.
Data Visualization and Measurement
We collect and analyze data to deliver an innovative immersive data visualization experience to identify new ways to represent technical or economic metrics after designing innovative ways to represent them.
Digital Experience Analytics
We bridge the gap between the brand tone and experiences by gathering data and analyzing real-time customer behavior, responses and interactions that help you create strategies that outwork your competition.
Solution Design and Development
To reach objectives and excel in a connected world, it is imperative to design and create the optimal customer experience. However, you should also follow a balanced multichannel strategy and focus on a single touchpoint when you have to. We plan and develop high-performance, innovative solutions that are aligned to each client's vision and adherent to industry standards using the latest technologies.
Explore Better Solutions
Solution Planning and Prototyping
Tackling brand challenges means designing and developing a solution that forges new connections, engages audiences and attracts more business transactions. Those needs govern how we plan and prototype our digital solutions.
Application Modernization
To make an engaging experience you need to make a meaningful connection with a customer. We plan and execute the modernization of your application with your brand tonality to give your audience a rich experience.
Platform Integration and Management
Integrating various new APIs and third party technologies while sustaining the brand experience can be a challenge. Our designers, strategists and developers work hand in hand to develop solutions that are impactful.
Design and Dev Ops
We bridge the gap between development and operations, creative iteration and final productions, and design to final solution by continuously integrating changes to our solution to offer you a sophisticated product faster.
Cloud Transformation
Migrating to the cloud can be complicated. Our Cloud Transformation process simplifies matters by breaking down your needs into three parts. We first assess, then optimize, and finally streamline your data. This tripartite effort allows you to benefit from leading-edge tools, automation processes, and other emergent technologies that are designed to drive innovation and deliver success.
Explore Cloud Transformation
Cloud Roadmap and Assessment
Your transformation to the cloud starts by creating a clear roadmap for the migration. We offer you our skills to create a clear strategy and implement it with comprehensive cloud solutions that will help you get the most out of your transformation.
Cloud Adoption and Consumption
We help businesses take full advantage of cloud technology by creating apps and solutions with the cloud specifically in mind – a cloud-native approach – rather than restructuring and repurposing old architectures.
Hybrid Cloud Management
We help our clients by developing software solutions which integrates the different infrastructures from different cloud service providers into a single management platform which allows administrators to control assets through a single platform.
Digital Process Transformations
We understand the challenges organizations face. Employee resources waste, procedural inefficiencies and human errors persistently threaten to derail your company's performance and profitability. Our Digital Process Automation can solve your company's obstacles and elevate workforce productivity by automating mundane tasks and end-to-end business operations. We achieve this goal via provision of the right plans, tools, and resources for a successful automation transition.
Transform Your Business
Workflow Automation
We disassemble your normal business workflow processes to build innovative, collaborative and client-centric solutions- implementing an approach that integrates geographical locations and languages. Our intelligent workflow automation solutions have a standardized approach that improves end-to-end processes while eliminating systemic inefficiencies.
Business Process Optimization
Insights and analytics show that Companies all over the world are locked into inefficient legacy systems and aging processes. We assess and create an end-to-end solution that is tailored to their current requirements and future objectives by combining automation and real-time insights to transform your customers' experience and provide you the agility you need.
Robotic Process Automation
Businesses today need agile, scalable and efficient solutions however they are stuck with outdated manual processes that waste resources. We help our clients elevate workforce productivity by automating mundane tasks and end-to-end business operations by combining robotic process with machine learning and innovative technologies to create intelligent operations. This helps businesses streamlined performance, accelerate productivity and concentrate on customer experiences.
Workforce Transformation
Established organizations everywhere are re-imagining their outlooks and pivoting to new directions in this rapidly evolving, interconnected world. This environment requires them to have a more adaptive and productive workforce who can hit the ground running. We help companies scrap their rigid organizational hiring models and procure better- informed, more agile talent who can immediately provide value.
New Workforce Architecture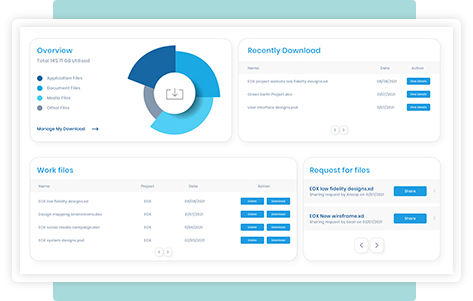 Internal Staffing
The challenge many companies are facing is understanding new human talent, where to find it and how it's put to work. We understand that work systems today are a fusion of automation, algorithms, A.I's, and digital platforms. That is why we help companies get rid of their rigid organization structure and legacy models to build talent that is nimble and agile and can help you serve multiple markets or a niche audience.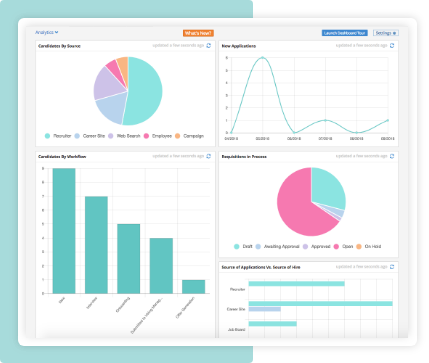 External Staffing
Organizations around the world understand that new talent is emerging in disparate locations and in clusters. However, our insights show that these people are demanding new ways of working, which is why businesses need to reimagine the nature of work and use digital technology to reinvent the employee experience. These two trends call for novel recruitment and organizational strategies blended with proven methodologies to uncork business processes and harness every opportunity.
Business Advisory
We all have seen established enterprises get disrupted by the likes of Amazon, Uber, Netflix, and others over the last decade. You want to be the disrupter, not the disrupted. Our Business Advisory is a consulting service that connects you to experts in your industry who can help your organization navigate threats presented by the shift to digital business while cultivating growth opportunities.
Speak to Our Business Advisor
Growth Opportunities
Our specialist teams analyze data metrics from your business to transformative models that entice customers. This helps you gain insights into the freshest developments and unlock better business opportunities to accelerate growth.
Platform and Technology Evaluation
Our platform and technology evaluations spanning a wide range of products and technologies so that you may keep pace with rapidly changing technology and customer needs and create solutions that are efficient, repeatable, and as objective as possible.
Consumer Insight Segmentation
Businesses over time start looking at their customers as a whole. However to remain relevant in the market, one must segment your customer base into groups of individuals based on age, gender, interests, and spending habits to gain insights and create efficient marketing strategies.